'69-1/2

SIXPACK / SIXBBL

REGISTRY




DODGE SUPER BEE SIX PACK

VIN: WM23M9A263532

BODYSTYLE:  2 DOOR HARDTOP

ORIGINAL COLOR: 96 BUTTERSCOTCH

CURRENT COLOR: 96 BUTTERSCOTCH

PAINT:  REPAINT

VINYL TOP:  BLACK

INTERIOR:    BLACK

CURRENT INTERIOR COLOR:  BLACK

SEATS:     BENCH

MOTOR:     ORIGINAL BLOCK

CURRENT MOTOR: 440 SIX PACK

TRANSMISSION:  AUTOMATIC

TRANS:   ORIGINAL TO CAR

SHIFTER:  AUTOMATIC COLUMN SHIFT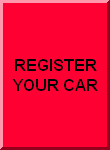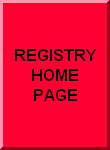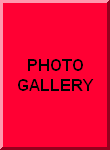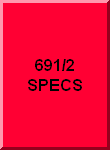 CONDITION:  UNKNOWN

APPEARANCE:   STOCK, BUT WITH AFTERMARKET WHEELS

# OF OWNERS: UNKNOWN

USAGE:    UNKNOWN

MILEAGE:   UNKNOWN

DOCUMENTATION: State of Colorado registration when purchased 1970.

OPTIONS:

LINE 1

LINE 2

LINE 3

LINE 4

LINE 5

LINE 6

LOCATION: COLORADO

Additional Owner Comments

This car was only driven 1,500 miles then trailered as a race car. Raced in CO., WY., NE. and KS. for 2-1/2 seasons holding NHRA, AHRA Div. mph and ET record several times. Rearend had been changed to 4.56 gears, Hemi converter and shift kit,Cyclone headers. When sold it had approximatley 2,100 miles on it. A gentleman took it to the New England states in 1973 (painted F6 Green) is the last time I saw the car, would be intersted in seeing if its still alive.