'69-1/2

SIXPACK / SIXBBL

REGISTRY




PLYMOUTH ROAD RUNNER SIX BARREL

VIN: RM23M9A294922

BODYSTYLE:  2 DOOR HARDTOP

ORIGINAL COLOR: R4 RED

CURRENT COLOR: R4 RED

PAINT:  REPAINT

VINYL TOP:  BLACK

INTERIOR:    BLACK

CURRENT INTERIOR COLOR:  BLACK

SEATS:     BENCH

MOTOR:     REPLACEMENT BLOCK

CURRENT MOTOR: 440 SIX BARREL

TRANSMISSION:  A -833 MANUAL

TRANS:  

REPLACEMENT
SHIFTER:   HURST MANUAL NO CONSOLE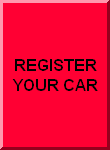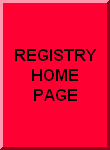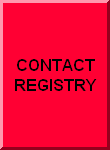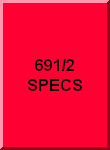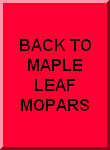 CONDITION:   FRESH RESTORATION

APPEARANCE:   STOCK APPEARING

# OF OWNERS:  MORE THAN 2 PREVIOUS OWNERS

USAGE:    NOT DRIVEN

MILEAGE:  81,754.9

DOCUMENTATION: Fender tag, broadcast sheet, and title transfer documentation for all owners, including transfer from Chrysler to dealer.

OPTIONS: G15 - Tinted Windshield,M25 - Wide Sill Moldings, R11 - AM Radio,V7X - Accent Stripes, Black

H2X - High Grade Interior, Black Y39 - Special Order

LINE 1

19120 293469 9A294922
LINE 2

925 999 603
LINE 3

26 A12
LINE 4

1X 7X
LINE 5

R4 R4 H2X X9
LINE 6

RM23 E63 D21 426 948493
LOCATION: IOWA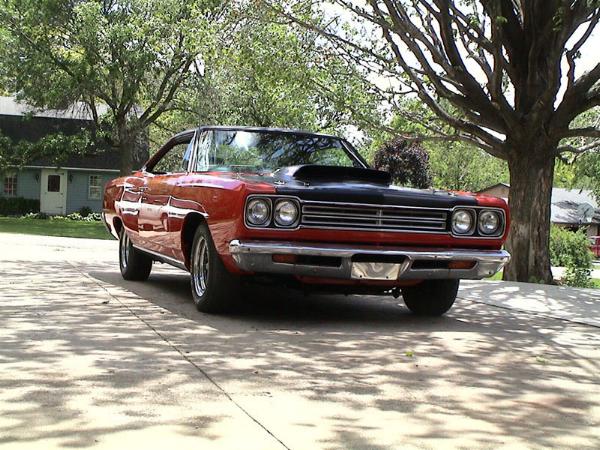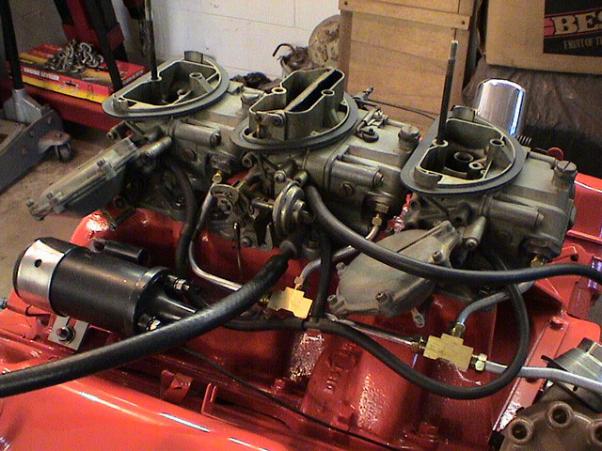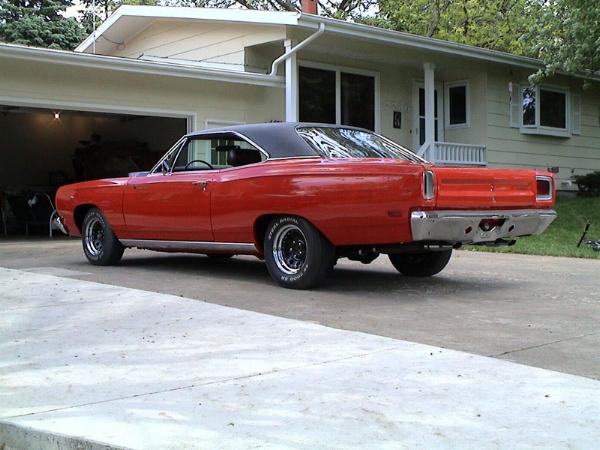 Additional Owner Comments

It is still work in progress, but hope to have on the road this summer.  I recently contacted the original owner and he reported the following:

"10/30/2005 - Bought the car off Terrys Chrysler Plymouth lot, paid $3,900.  Raced the car on 1/8 mile track in the area until 1976.  Won many trophies, but then ran only for money.  Ran 7.93 @ 103 on 7" slicks.  Biggest problem was getting tires to work.  Installed 4.56 gear for one race and changed back to 4.10.  Was running ramcharger cam until it broke and messed up the block late in his ownership when they put in another 440 from another car using original induction, etc..  Was passing someone on the road when car got away from him and he slid into a metal railing with right rear quarter.  Terrys Chrysler Plymouth did the repairs and guaranteed the work to be right.  The last he knew the car was in Mount Gilead, NC.  The three owners after him were still around the area."  The car still has the original carburators that I hope to get to Bill O. for restoration.

Thanks again,

-Jim