'69-1/2

SIXPACK / SIXBBL

REGISTRY




PLYMOUTH ROAD RUNNER SIX BARREL

VIN: RM23M9A278070

BODYSTYLE:   2 DOOR HARDTOP

ORIGINAL COLOR: 97 RALLYE GREEN

CURRENT COLOR:  3-color race paint

PAINT:    REPAINT

VINYL TOP:  NONE

INTERIOR:    BLACK

CURRENT INTERIOR COLOR:  BLACK

SEATS:    BENCH

MOTOR:    REPLACEMENT BLOCK

CURRENT MOTOR: 440 4BBL

TRANSMISSION:  AUTOMATIC

TRANS:   ORIGINAL TO CAR

SHIFTER: AUTOMATIC COLUMN SHIFT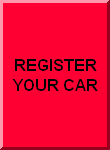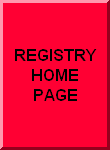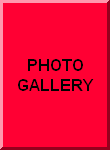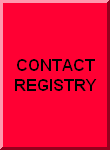 CONDITION:  UNRESTORED

APPEARANCE:   MODIFIED

# OF OWNERS: MORE THAN 2 PREVIOUS OWNERS

USAGE:    LESS THAN 500 MILES/YEAR

MILEAGE: Race car, no odometer

DOCUMENTATION: No documentation at all except for the 1976 title, VIN and body stampings.  Some old pictures exist going back to 1976, but I have not been able to obtain those yet

OPTIONS: Weight delete.

LINE 1

FENDER TAG IS LOST
LINE 2

LINE 3

LINE 4

LINE 5

LINE 6

LOCATION: WEST VIRGINIA

Additional Owner Comments

This car was was bought by the prior owner for $400 in 1976 and put  into use as a race car.  At some point in the past it went on an extensive diet, with a lot of metal cut out - however the body numbers are in place.  The car is

in exceptional condition except for the race modifications.  All undercoating and seam sealer has been removed.  The car hides nothing, and has nothing to hide. 

Current plans are to reinstall interior, wiring, and sheet metal in place of fiberglass.  A parts car has been purchased to use in attaining that goal.  At present it is expected that the rear springs and tubs will be left as is to give the car a pro-street flavor. 

Before that happens though, I am going to take it for a few blasts down the local 1/8th mile track.  I also plan to weigh the car and document its current lightened state as a benchmark.