'69-1/2

SIXPACK / SIXBBL

REGISTRY




DODGE SUPER BEE SIX PACK

VIN: WM23M9A270637

BODYSTYLE:  2 DOOR HARDTOP

ORIGINAL COLOR: R4 RED

CURRENT COLOR:  F6 GREEN

PAINT: OLDER REPAINT

VINYL TOP: BLACK

INTERIOR:  BLACK

CURRENT INTERIOR COLOR:

SEATS: BUCKETS

MOTOR: REPLACEMENT BLOCK 

CURRENT MOTOR: 440 Six Pack

TRANSMISSION:  A -833 MANUAL

TRANS:  REPLACEMENT

SHIFTER:  HURST MANUAL W/ CONSOLE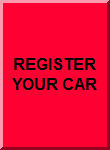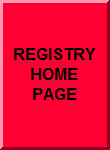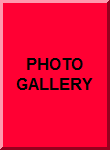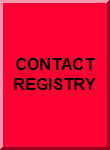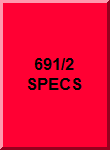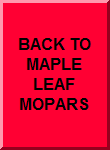 CONDITION: OLDER RESTORATION

APPEARANCE:  STOCK APPEARING

# OF OWNERS: MORE THAN 2 PREVIOUS OWNERS

USAGE:  NOT DRIVEN

MILEAGE: 64,757

DOCUMENTATION: Sold new in Welland, Ontario, Canada. Supposedly raced by Beatty and Woods -Toronto. Have fender tag (coming)  Resto will be completed in 2011

OPTIONS:  Manual Steering, Manual Brakes, Side Scoops, Wood Wheel.

LINE 1

LINE 2

LINE 3

LINE 4

LINE 5

LINE 6

LOCATION:  ONTARIO