'69-1/2

SIXPACK / SIXBBL

REGISTRY




DODGE SUPER BEE SIX PACK

VIN: WM23M9A265982

BODYSTYLE:  2 DOOR HARDTOP

ORIGINAL COLOR: V2 HEMI ORANGE

CURRENT COLOR: V2 HEMI ORANGE

PAINT: REPAINT

VINYL TOP: BLACK

INTERIOR:  BLACK

CURRENT INTERIOR COLOR: BLACK

SEATS: BENCH

MOTOR:  REPLACEMENT BLOCK

CURRENT MOTOR:

TRANSMISSION:  AUTOMATIC

TRANS:   REPLACEMENT

SHIFTER: AUTOMATIC COLUMN SHIFT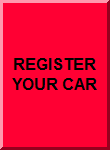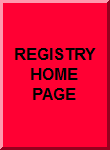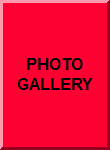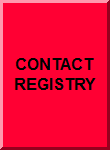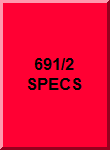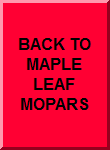 CONDITION: FRESH RESTORATION

APPEARANCE:  STOCK APPEARING

# OF OWNERS: MORE THAN 2 PREVIOUS OWNERS

USAGE:  TRAILERED TO SHOWS

MILEAGE:  1137

DOCUMENTATION: Dealer Statement of Origin, Window Sticker, original owners manual and warranty booklet, racing history documentation with photos.

OPTIONS: 

LINE 1  29121 265355 9A265982

LINE 2  926 999 93

LINE 3  26 A12

LINE 4  1X 8X

LINE 5  V2 V2 H2X X9

LINE 6  WM23 E63 D32 426 922340

LOCATION: FLORIDA

COMMENTS: CAR WAS SET UP FOR DRAG RACING AND ONLY RACED 1 AND A 1/2 SEASONES. I HAVE ALL DOCUMENTS AND MAGAZINE ARTICLES. OWNER BECAME ILL AND CAR WAS STORED UNTIL 2001.

UPDATE JANUARY 4TH 2016: Lowest original mile 1969 Super Bee A12 know to exist with 1,137 currently. Drag raced as "Little Thirsty" from 1969 thru 1971 with numerous wins. Car sat in storage for 28 years then restored in 1999-2004. Car was purchased in Dec. 2013 by current owner. Car had refresh done in 2015.