PLYMOUTH ROAD RUNNER SIX BARREL

VIN: RM23M9280083

BODYSTYLE: 2 DOOR HARDTOP

ORIGINAL COLOR: T5 COPPER METALLIC

CURRENT COLOR: T5 COPPER METALLIC

PAINT: REPAINT

VINYL TOP: NONE

INTERIOR:  BLACK

CURRENT INTERIOR COLOR: 

SEATS: BENCH

MOTOR:   REPLACEMENT BLOCK

CURRENT MOTOR: 440, original manifold carbs

TRANSMISSION:  A -833 MANUAL

TRANS:  ORIGINAL TO CAR

SHIFTER:  HURST MANUAL NO CONSOLE

'69-1/2

SIXPACK / SIXBBL

REGISTRY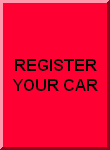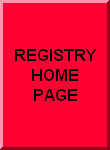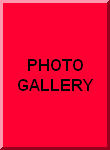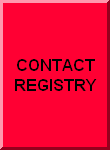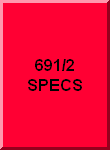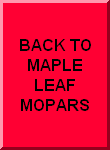 CONDITION: OLDER RESTORATION

APPEARANCE: STOCK APPEARING

# OF OWNERS: ORIGINAL OWNER

USAGE:  LESS THAN 500 MILES/YEAR

MILEAGE:   3,705

DOCUMENTATION:  I am original owner. Have all dealer paperwork, buildsheet, orig. window sticker, owners manual, special warranty book, dealer service receipts for oil changes during 12 month warranty. The car is original except for replacement block (1967 casting 2536430-6 from 4-18-67), windshield replaced, one repaint and vinyl seat replacement. Original heads, manifold, carbs, fiberglass hood, radiator, wiper motor, glass (except windshield), "H" rims, transmission, rear end, tires (YES, TIRES ARE ORIGINAL GOODYEAR G70 X 15 POLYGLAS CUSTOM WIDE TREAD RED LINES). The spare tire has never been used and has original markings and a "Goodyear Tire and Rubber Company" stamp. The transmission was "slick shifter" (intended to race) but is original.

4th place Mopar Nationals in 1998 and 1999---have not been back (sold trailer). Three time award winner at Glenmoor Gathering, Canton, Ohio ---a top show. On cover and centerfold of Mopar Muscle June 2002. Featured in Chrysler Corporation "Forward Magazine" (summer 2001) and Cars and Parts Magazine (2/02).

OPTIONS:  AM radio, heater and 3 speed windshield wipers(all work). All guages / lights work. Have a pair of the dealer promo front wheel discs.

LINE 1   21135 280190 9A280083

LINE 2   925 999 603

LINE 3    26 A12

LINE 4

LINE 5   T5 T5 H2X X9

LINE 6   RM23 E63 D21 426 949149

LOCATION: OHIO